This year we will introduce RPG play during EuroQuest.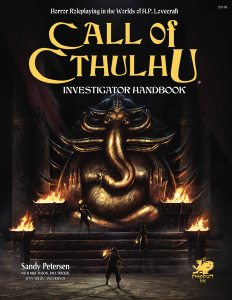 All rules taught, please use signup sheet located at check-in desk to secure your spot in the planned events.
To sign up early, email the GM at thargson@myactv.net
GM:  Angela Souders, Rogue Cthulhu/Chaosium Inc. 
Format:
All sessions are a 4 Hour RPG Adventure for 4 – 8 Players. To play just show up at the announced starting time. Emailing the GM in advance will guarantee you a seat, but it is ok to just show up.  
No experience needed.
At the end of each game, one person will be given a prize from Chaosium – usually a game book worth $25 or more decided by vote of the players. There will also be a small prize for honorable mention as GM choice for the game – usually a lanyard or some small token for best role playing.
WHAt TO BRING:
Nothing but yourself! The GM will supply paper, pencils, and dice as well as all characters and files.
Scheduled Games
Saturday
Session 1: AFTER THE PROM
Time: 2:00 PM
Location: Bowie
Description: 2014 – You remember that scary house – How could you forget? You took a dare and someone died. Someone knows the truth, so now you must all return to the scene.
SESSION 2: GULAG 6
Time: 7:00 PM
Location: Bowie
Description: 1947 – Siberia – You face the horrors of a Gulag, a Russian concentration camp. Will your motley group escape? If you do – what's out there that could be worse?
Sunday
SESSION 3: BLOODY LANE
Time: 9:00 AM
Location: Main convention floor (Preakness)
Description: 1862 – A day after the Battle of Antietam, your team must record the sobering aftermath. You prepare yourself to face the horror. — Is there anything worse?
SESSION 4:  TOWER (Bloody Lane Reprisal)
Time: 1:00 PM
Location: Main convention floor (Preakness)
Description:  1966 – An observation 'Tower' sits at the end of 'Bloody Lane', a sentinel to the past. Why does the Tower really exist and what will it cost you?