The Games Club of Maryland proudly presents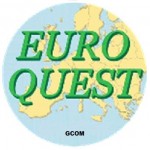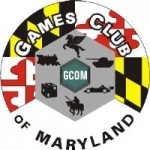 EUROQUEST 2022
A European-Style Gaming Conference
November 10-13, 2022
Crowne Plaza Annapolis
173 Jennifer Road
Annapolis, MD 21401
Register| Hotel info | Schedule 
August 17 Update:  Early Bird Pre-Registration Closes in Less than Three Weeks!
Click on the "Register" link for detailed information and links to the webstore where you can sign up.  GCOM Members receive a discount.  Note that only four-day registrations are available at the present time.  You are urged to sign up now for the cheapest rate, as rates will go up after Labor Day (September 5).
The hours for this year's convention will be as follows:
Thursday, November 10:  10 AM  – 2 AM (doors open at 9 AM for registration)
Friday and Saturday, November 11-12:  9 AM – 2 AM
Sunday, November 13:  9 AM – 5 PM
New Location for 2022!
We are pleased to announce that GCOM has secured meeting room space and a group rate at a new location for EuroQuest in 2022:  The Crowne Plaza in Annapolis, Maryland.  See "Hotel info" for more details and a link to book a room in our room block.
Also new for 2022:  Read the Director's Blog for more updates as they become available. 
John Weber, EuroQuest 2022 Convention Director
• • • • • • • • • • • • • • • • • •
2022 Confirmed Events
 • Eurogame tournaments • Wild Card tournament •
• Play to Win • Learn and Play • Team Tournament •
• Nat'l Catan Qualifier • MegaCiv • Ticket to Ride "mini" tournament•
• • • • • • • • • • • • • • • • • •
EuroQuest is a unique blend of tournaments and open gaming, providing a competitive forum for the play of popular "European" style boardgames in an in-depth format not available elsewhere. All tournaments provide multiple opportunities to compete in the same game. EuroQuest offers a wide variety of activities for the non-tournament gamer, including prize drawings, designated open gaming space with access to the GCOM games library, new game demos (including some hot new releases from Essen and the United States), demos of new games and prototypes by game designers, and more.  Details of specific items and scheduled events will be updated in the weeks leading up to this year's EuroQuest.
Note, this website includes some information about 2021 for reference; look for periodic updates in the coming weeks and months.
Contact: EuroQuest Convention Director director@euroquestcon.com
Download the flyer:
EQ Flyer 2-up 2022  (2 per page, PDF)
EQ Flyer Full Page 2022 (full page, PDF)
EuroQuest is an official event of the Games Club of Maryland ("GCOM"). For more information about GCOM, see www.gamesclubofmd.org  Attendees must agree to adhere to all by-laws of GCOM, as well as the GCOM standards.
Last updated August 17, 2022