The Games Club of Maryland proudly presents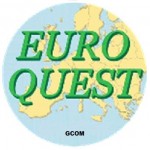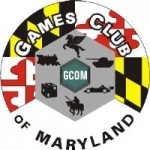 EUROQUEST 2020
A European-Style Gaming Conference
Nov 4 – 8, 2020 Virtual
From Our Convention Director:
To keep our friends safe this year, the Games Club of Maryland will be holding EuroQuest 2020 Virtual.
EQ 2020 virtual schedule | Game Descriptions
Read our help guide: https://www.meepleleague.com/euroquest/
To participate, read our Facebook page at:
https://www.facebook.com/groups/1381299988896586
Or go straight to the Discord site at:
https://discord.gg/gjtAuU6pSw
Share your memories of your past trips to EuroQuest. Did you score a grail game at the bring and buy last year (or 5 years ago)? Tell us about it. Was EuroQuest your first wood? Go ahead and brag! Did you come from behind at the final table to surprise all of those sharks? Gloat away! Do you have THE perfect picture that sums up the EuroQuest experience? Post it!
Tell us about what your plans were for this year. Grand new strategy that was going to sweep you through to the finals? Share it with us! (don't worry, we won't tell anyone.) On the hunt for this year's grail game? Let everyone know… maybe someone has one sitting around gathering dust. Or maybe your plans were to just cram as much gaming into one day as humanly possible?
The gaming… ah, the gaming. If you're playing games EQ weekend, in person or on line, tell us about them. Our traditional tournament games… "open games," or maybe and your friends have your own version of the Siegelman? Post photos… post after action reports… tell us what you're playing.
And speaking of playing… EuroQuest is working with the Meeple League to bring you live tournament play DURING the convention! We're still working out the details, but there will be several online tournaments during the Virtual Convention. More details will be posted as they are finalized.
We haven't forgotten about the Open Gamer. We'll be posting lists of online gaming sites where you can play for free. If you haven't tried it yet, it's a great way to scratch that itch. There's a GCOM presence on several of these sites (links to be included), so if you find someone in one of the GCOM groups, it's almost like sitting across the table from them.
Another thing that EuroQuest is known for is learning new games. We're lining up demos that will live stream, either on Facebook or through Discord.
We're also working on bringing in vendors to post as well to tell us about sales they may have or update everyone on their store's specialties and hours. Who doesn't need another set of dice?
We hope to "see" you there!
Norman Rule
Convention Director
For More Information
Contact: Norman Rule normanrule@gmail.com
Download the flyer:  EQ2019flyer
EuroQuest is an official event of the Games Club of Maryland ("GCOM"). For more information about GCOM, see www.gamesclubofmd.org  Attendees must agree to adhere to all by-laws of GCOM, as well as the GCOM standards.