The Games Club of Maryland proudly presents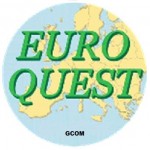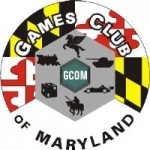 EUROQUEST 2021
A European-Style Gaming Conference
Dates: Oct 28 – 31 2021
July Update
Hello from the Games Club of Maryland Board!
It's my great pleasure to tell you that we ARE planning for an in-person EuroQuest this year!
Between the lockdown itself, and how it's affected the hotel industry, we weren't sure would could pull it off, but we do have a hotel contract for
October 28-31, 2021
at the
Holiday Inn Timonium
. Some of you might recognize this as the "Chili's" hotel that has hosted EuroQuest and Game Days in the past.
Memberships are not yet available, but we will announce here when they are. Because GCOM is a membership organization, paid GCOM members (supporters and Patrons) will have a pre-sale option to lock in their convention membership before general sales start. You can become a GCOM supporter or Patron and eligible for this pre-sale through our web store at
https://www.gamesclubofmd.org/Store.asp
  Further information on pricing and sale dates, as well as hotel booking information will be posted around August 1st.
Due to meeting space size restrictions, we will need to limit peak attendance to 200 people on any given day and there may be very few walk-in memberships available.
Thank you for your patience as we finalize the last details.
Norman Rule
GCOM President
EuroQuest Convention Director
June Update
Thank you all for your patience during these difficult times.
At a minimum we are planning a Virtual Event. EuroQuest 2021 Virtual is tentatively scheduled for the first weekend in November. We will again be teaming with the Meeple League for our online tournaments.
We are also in discussions with a hotel for on-site gaming during that same weekend as well.
The GCOM Board regrets the delays in having news on a physical convention. Until very recently, most hotels wouldn't even discuss new contracts. That is changing and we are moving forward as quickly as possible.
Please continue to check here and we will provide more updates as information becomes available.
Norman Rule
GCOM President
EuroQuest Convention Director
For More Information
Contact: Norman Rule normanrule@gmail.com
Download the flyer:  EQ2019flyer
EuroQuest is an official event of the Games Club of Maryland ("GCOM"). For more information about GCOM, see www.gamesclubofmd.org  Attendees must agree to adhere to all by-laws of GCOM, as well as the GCOM standards.