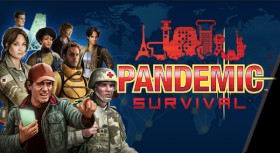 In 2014, Z-Man Games sponsored a series of preliminary Pandemic events, with winners advancing to a National Championship followed by a World Championship held in Essen.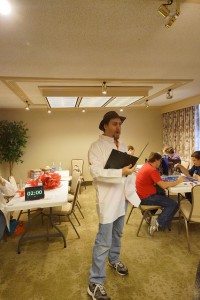 EuroQuest was selected as a preliminary event location, and a large group of 2 player teams competed to advance. Legend Dan Hoffmann, of Canton Games, helped support the tournament.
What is Pandemic Survival?
From the Z-Man Games description:
Pandemic Survival is an "extreme" version of Pandemic where 6 to 12 teams of 2 will face each other in an epic battle to save the world. Their goal: to be the first team to find all four cures, or to be the last team still alive at the end of the game.
In this tournament-style version of the game – that cannot be found anywhere else – all teams will face the same problems: their player cards will all be placed in the same order before the game; the infected cities are the same for everyone; the Epidemics strike at the same time for all teams; every team has the same role cards. The only difference is the decisions they will make! Their strategic choices will lead each team in different directions, and one strategy will pay off in the end and lead to victory. The game master will call out the Infection cards, while other scour the tables to see if any of the team have succumbed to the Pandemic.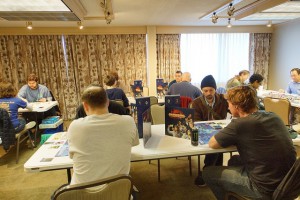 You will never know what other teams are up to, because a screen separates each board, immersing you in your own game.
Different strategies will emerge, but which one will lead you to victory? Will you be the first to find all four cures? Or will all other teams succumb to the game and you will be the last ones standing? The only way to find out is to participate in this epic challenge!
Results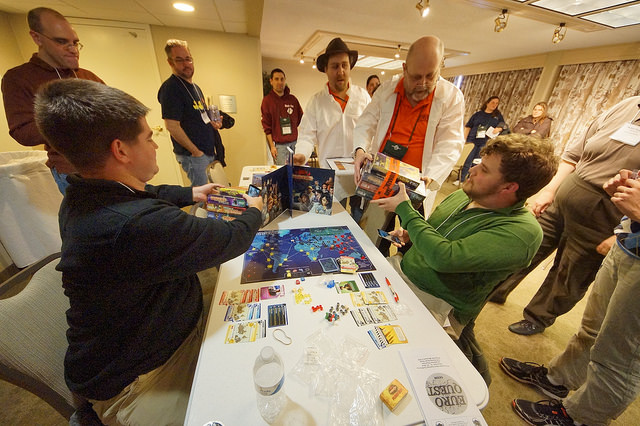 Prize presentation to the winners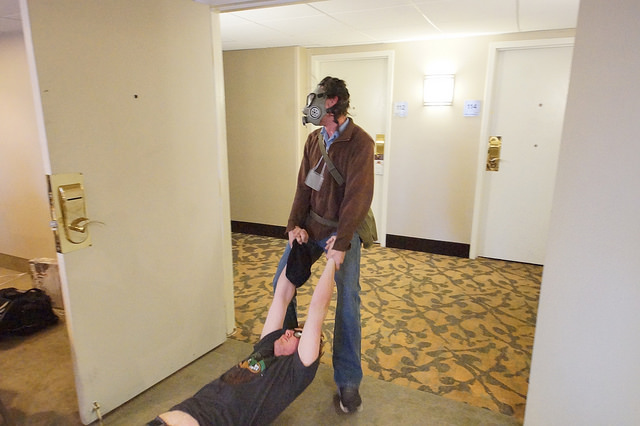 Not everyone can be a winner!