The diagram below depicts the first floor of the Crowne Plaza Annapolis, host hotel for EuroQuest 2022.  The shaded area depicts the meeting room space reserved for this year's convention.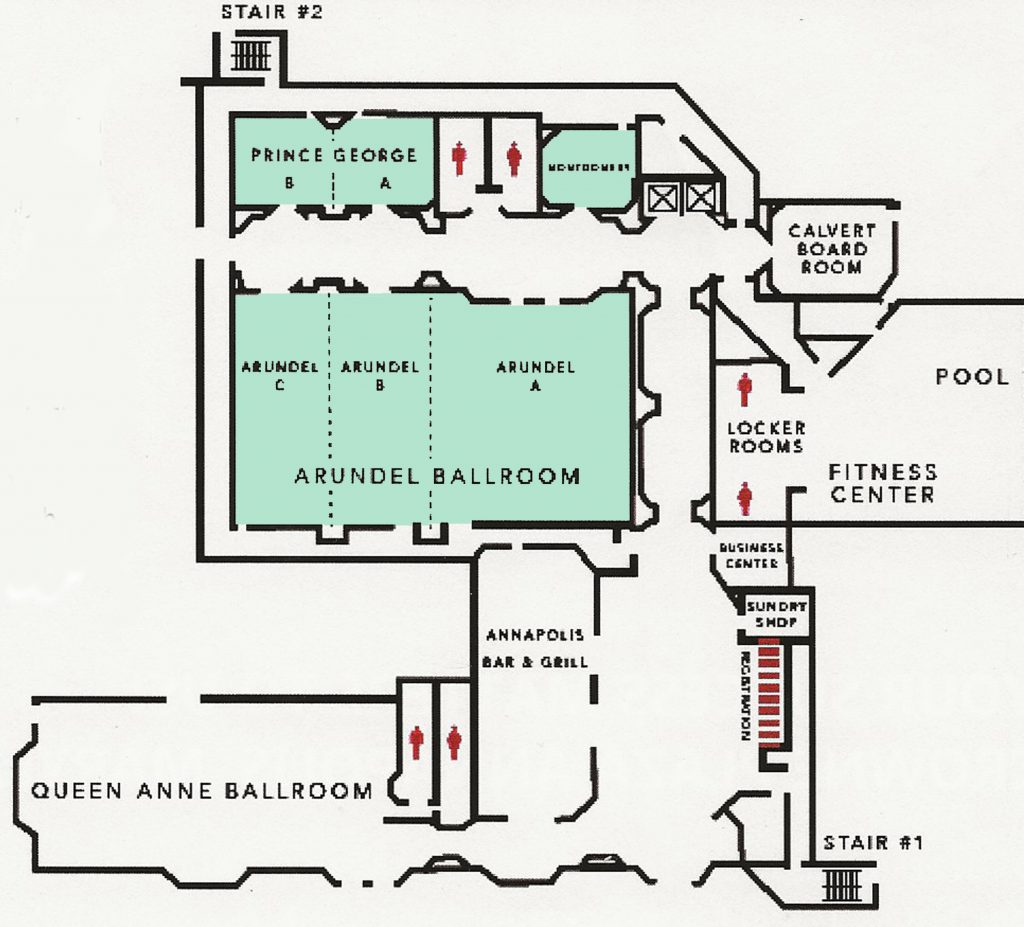 A total of approximately 6,300 square feet of meeting room space will be available for this year's EuroQuest. Looking at the diagram above, the main ballroom (Arundel) will be available for all four days (Thursday through Sunday), with setup and open gaming for early arrivals on Wednesday evening. Across the hallway from the Arundel Ballroom are two smaller rooms, Montgomery and Prince George, and those rooms will be available starting on Thursday morning through Saturday night, but not on Sunday. If needed, the hotel will allow us to set up tables in the hallway between the Arundel Ballroom and the two smaller meeting rooms.
More details will be made available as the schedule of events firms up, but expect that most of the scheduled events will take place in the larger Arundel Ballroom.