For 2022, we are broadening our horizons at EuroQuest to offer various opportunities for game designers to present their prototypes, gain valuable feedback, and connect with potential publishers and/or game development partners.
EuroQuest is pleased to partner with Break My Game to offer game designers a place to bring their prototypes for playtesting and feedback. Six three-hour time slots will be available starting on Friday and continuing through Sunday, the final day of the convention. Most of this "Designer Den" activity will take place in the Montgomery Room (directly across from the registration desk area) — see details and links to sign up below.
Want an Opportunity to Pitch Your Game to a Major Publishing House?
Luke Peterschmidt, Studio Head of Office Dog (an Asmodee North America game design studio)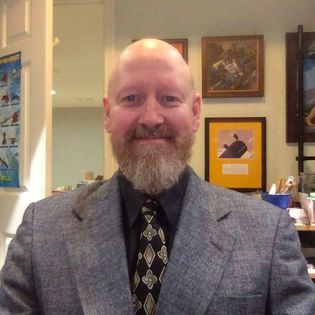 Luke Peterschmidt, a 25-year veteran in the boardgaming industry, has recently opened a new chapter in his distinguished career by assuming the role as the head of Office Dog, a game design and development studio under the auspices of Asmodee North America, a subsidiary of one of the largest game publishers in the world. Luke plans to devote time at this year's EuroQuest to meet one-on-one with interested designers to discuss their game prototypes and offer advice in refining their pitches, as well as looking for that "diamond in the rough" that could become the next Ark Nova, the next Obsession or the next Wingspan.
Bryan Bornmueller, who has the title of Creative Sourcing Manager for Office Dog, has posted the following invite to EuroQuest attendees on Twitter:
Clicking on the above link will take you to a more detailed description of the type of game designs that Office Dog is interested in.
Or read the requirements here.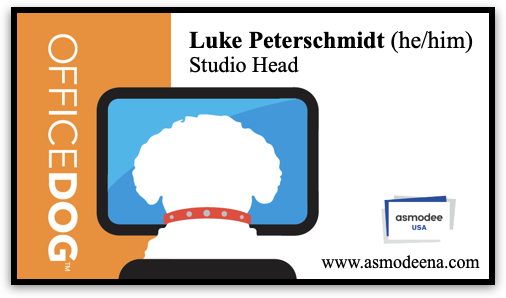 Want to Bring Your Prototype Design and Get Valuable Feedback from Other Boardgame Enthusiasts?

Daniel Palmer and Joseph Frederick of Break My Game will be offering you, the game designer, the opportunity to do just that, with six different time blocks to choose from:
Friday 6-9 PM
Saturday Block A 10 AM – 1 PM
Saturday Block B 3:30 – 6:30 PM
Saturday Block C 6:30 – 9:30 PM
Sunday Block A 9:00 AM – 12:00 Noon
Sunday Block B 12 Noon – 3 PM
Table space for the game designers will be reserved in the Montgomery Room on Friday and Saturday (with the 1-3 PM time given over for the Game Designers Forum to which all EuroQuest attendees are invited to participate), while the Sunday sessions will take place in the Main (Arundel) Ballroom.
Anyone interested in participating can sign up here: EuroQuest – Playtesting Signup Tickets, Fri, Nov 11, 2022 at 6:00 PM | Eventbrite
Reminder: Anyone signing up to participate in either of these two programs (pitching to Office Dog or playtesting your design) will need to have a valid badge for the day of their participation.