September 19, 2022:

  For 2022, we are broadening our horizons at EuroQuest to offer various opportunities for game designers to present their prototypes, gain valuable feedback, and connect with potential publishers and/or game development partners.  Consider this page to be a Work in Progress, so look for updates in the coming weeks.

Luke Peterschmidt, Studio Head of Office Dog (an Asmodee North America game design studio)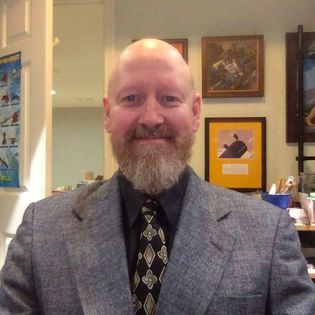 Luke Peterschmidt, who previously moderated the first Game Designer's Forum at EuroQuest in 2013, is back once again. A 25-year veteran in the boardgaming industry, recently Luke has opened new chapter in his distinguished career by assuming the role as the head of Office Dog, a game design and development studio under the auspices of Asmodee North America, a subsidiary of one of the largest game publishers in the world. Luke plans to devote time at this year's EuroQuest to meet one-on-one with interested designers to discuss their game prototypes and offer advice in refining their pitches, as well as looking for that "diamond in the rough" that could become the next Ark Nova, the next Obsession or the next Wingspan. Details TBA as Luke's schedule firms up.