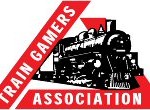 The Puffing Billy® tournament will be held at 2023 EuroQuest
Conductor: Pierre LeBoeuf
Tournament Start time: Thursday 12 noon
Tournament End time:  Sunday 2:00 PM
The Puffing Billy tournament format is owned by the Train Gamers Association and has a structure similar to the EQ Wild Card tournament.
Schedule
The conductor will specify time slots for each category. Meet at the Puffing Billy table at the specified time to be matched up with others who want to play games in the same category.
Schedule:  EQPuffBill_schedule_23
Any of these games can be played as pickup games outside of their scheduled time as well. Stop by the Puffing Billy desk or the Front Desk to pick up a score sheet. All games must have a valid scoresheet to be counted. 
OVERLAP WITH OTHER TOURNAMENTS
A few of the other events at EuroQuest are running games that also count for Puffing Billy points. You may turn in a second score sheet for those games at the Puffing Billy desk. 
Ticket to Ride "minis"
Great Western Trail – Argentina & New Zealand
Game Availability
Games List: PBGamesList_EQ 2023
It is strongly suggested that you bring your own copy of a game to ensure that you can play it. There are some games available from the GCOM library at the convention, and the conductor will also bring some.  If more people show up to play a game for the time slot than there are games to accommodate everyone, the people that brought the game will have first priority and the remaining players will be determined by lot.
Plaque
The top finisher in the overall tournament will have their name engraved on the EuroQuest Puffing Billy plaque.
Overall Puffing Billy Tournament Rules
All games are to be played according to the latest published game rules version, with TGA exceptions. Call the Conductor if there are any questions. Variants may be played with Conductor approval if all players approve.  Conductor rulings are final.
Scoresheet completion instructions
Take the correct scoresheet corresponding to the game category you are playing.  At the start of the game, fill in the day, start time, game played, the player name and badge number.  After completion, fill out the ending time, place results, and score for each player.  Each player is responsible for completing the scoresheet and turning it in to the scoring table.  See the conductor if there are any questions.
Puffing Billy scoring
For the purposes of scoring in the Puffing Billy tournament, a player's best score in each of the four categories will be used to determine their overall Puffing Billy score.  Only games of 3 or more players will count towards Puffing Billy scores, and a player must finish at least 4th in a game to have that score count towards their Puffing Billy total.
1st place = 3 pts + bonus; 2nd place = 2 pts + bonus; 3rd place = 1 pt + bonus;
4th, 5th, and 6th place = bonus only
Bonus calculations: (maximum bonus is 0.05)
1st place bonus (4 or more players) = 0.1*((1.5-2nd bonus – 3rd bonus – 4th bonus)/3)
1st place bonus (3 player games) = 0.1*((1.0-2nd bonus – 3rd bonus)/3)
2nd place bonus = 0.1*((2nd place score/1st place score)*0.5)
3rd place bonus = 0.1*((3rd place score/1st place score)*0.5)
4th place bonus = 0.1*((4th place score/1st place score)*0.5)
5th place bonus = 0.1*((5th place score/1st place score)*0.5)
6th place bonus = 0.1*((6th place score/1st place score)*0.5)
A finals bonus of 10% of the Puffing Billy score from the 18xx finals game will be added to a player's best score from any 18xx game.
Special Prize
The winner of the tournament will receive a free entry to either 2024 Game Days or EuroQuest.
Last Updated Oct 23, 2023