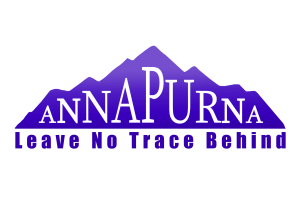 Designer: Rebecca Horovitz
Publisher: Fiat Lucre
Boardgamegeek Info: Annapurna
Tournament type
Qualifiers advance to Daily Finals
Anyone who knows the game or has been to a demo is welcome to play. Demos, qualifying heats and Finals will be held every day.
Link to website:  EuroQuest | Annapurna (annapurnaboardgame.com)
SCHEDULE
1PM – 6PM Demos/Qualifying heats
7PM – 9PM Daily Finals
FRIDAY
1PM – 6PM Demos/Qualifying heats
7PM – 9PM Daily Finals 
SATURDAY
1PM – 6PM Demo/Qualifying heats
SUNDAY
9AM – NOON Demo/Qualifying heats
Event Description
We play a shortened version of the game for tournament play. Climbs take about 20 minutes. 
The first demo a player does enters them onto the scoreboard.  This means the demos are the same as a round in the tournament, and we will hold demos until the Final.
Every subsequent game adds a new score to a player's ranking. Scores are equal to victory points (flags) multiplied by number of players. The highest score possible is 12, the lowest is .4. A .4 beats out a 0 which means someone didn't play.
Seating
Demos and qualifying games will be held on a rolling schedule. Meet at the tournament area and once enough people are assembled, a demo or qualifying game will begin. 
Finals
You may make five attempts during the qualifying periods on Thursday, Friday and Saturday to earn a place in that day's final. On Sunday, you may make three attempts to qualify for Sunday's final. 
At the end of the qualifying rounds a player's scores are listed best to worst and compared to everyone else's.
If there is a five+ way tie for first, or ties for fourth, we have tie breakers until four players remain. However with multple chances to play it's unlikely there will be that many ties.
After tie breakers, the best four go on to play a full game with the original rules. Winner of the Final game wins that day's tournament.
Prize
The winner of each day's Final will receive a ticket to Pax Unplugged 2022 (four winners in total).
Note: Winners of the daily final may not win another PAX ticket.  
Game Purchases
The Fiat Lucre booth will be selling copies of the game. Here's their schedule.